A Captivating Speculative FictionNovel Exploring Societal Collapse, Social Issues, and the Future of AI
Octavia Butler's 'Parable of the Sower' is a speculative fiction novel that delves into the complexities of a future America grappling with societal collapse. Published in 1993, the book remains relevant today, especially in discussions about AI, social issues, and survival.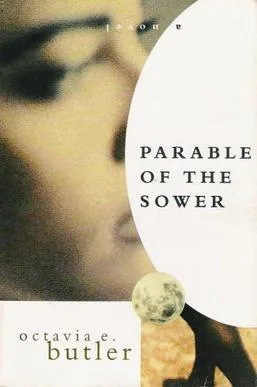 Plot
The story follows Lauren Olamina, a young Black woman who creates her own religion, Earthseed, to navigate the chaos of her time. She possesses hyper-empathy, a condition that makes her feel the pain of others deeply. This adds another layer of complexity to her character.
Writing style
Butler's writing is intersectional, speculative, and dystopian. She intertwines race, gender, and inequality into the narrative, creating a rich tapestry of social commentary.
Critical Response

Acclaimed by critics and readers alike for its depth and relevance, the novel has won several awards, including the 1994 New York Times Notable Book of the Year. It has also been adapted into an opera and a graphic novel.
Connection to AI
Although the book does not specifically address AI, its exploration of survival and adaptability connects with current debates regarding the ethical and societal consequences of artificial intelligence. The concept in Earthseed that 'God is Change' might be seen as a symbolic representation of the constantly evolving aspects of technology.
'Parable of the Sower' is a captivating book that stimulates reflection and conversation, whether your interests lie in speculative fiction, social issues, or the future of AI.