AI has made it easier for content makers to create visually appealing text. OpenAI has developed a system that generates stunning images from written descriptions.
DALL-E is a unique system that employs a neural network to create images from text descriptions. Users can input their desired image description, and DALL-E will create a one-of-a-kind visual masterpiece that accurately corresponds to the provided description.
DALL-E possesses the uncanny ability to bring forth images of various objects, animals, and abstract notions. It can materialize before our very eyes a "spaghetti-fabricated giraffe," "a snail adorned with a distinguished top hat," or even "an avocado-shaped armchair." The realm of possibilities knows no bounds.
To accomplish this feat, the system dissects the text description into smaller fragments, which are then utilized to generate discrete image elements. Subsequently, these elements are meticulously amalgamated to produce the final composition. DALL-E owes its prowess to being trained on a colossal dataset comprising vast arrays of images and textual descriptions. This comprehensive training enables it to produce images with remarkable semblance to reality, replete with intricate details.
DALL-E harbors immense potential across various applications, notably in design, advertising, and art. It can furnish websites, social media posts, and marketing campaigns with visually striking and original graphics. Furthermore, it can engender illustrations and artistic creations tailored to the pages of books and magazines.
To summarize, DALL-E, the brainchild of OpenAI, represents a groundbreaking technological leap that has rendered the creation of breathtaking images from textual descriptions a reality. Its ability to engender one-of-a-kind images brimming with intricacy and fidelity based on mere words heralds many possibilities across a myriad of industries. As AI technology advances, we eagerly anticipate the emergence of even more captivating developments in image generation.
example prompt: A lively street market bustling with vendors selling exotic fruits, aromatic spices, and handmade crafts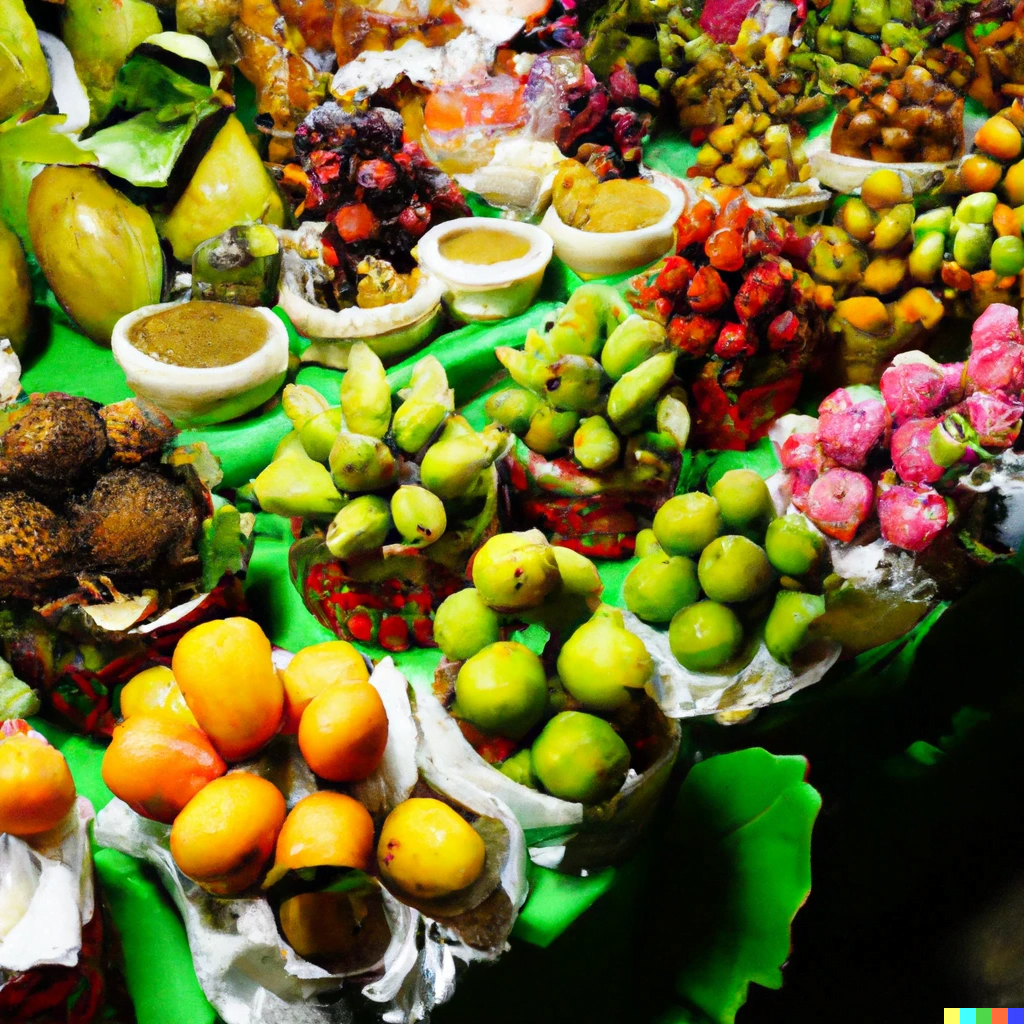 An otherworldly space station orbiting a distant planet, surrounded by celestial wonders and interstellar ship