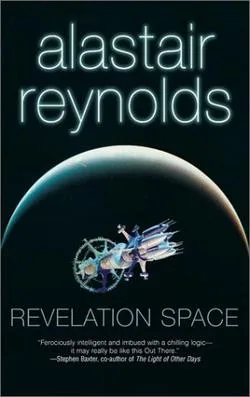 In the expansive universe of Alastair Reynolds 'Revelation Space series, the concept of the Inhibitors stands as a chilling testament to the potential existential risks posed by artificial intelligence. While the series encompasses a range of novels, the focus is on 'Revelation Space,' which introduces us to these ancient, cosmic machines designed to suppress intelligent life.
The Inhibitors: Cosmic Sentinels
The Inhibitors are not just machines; they are programmed entities with a specific purpose: to seek out and annihilate civilizations that reach a certain threshold of technological advancement. They serve as a grim reminder of the potential dangers of unchecked AI development, raising questions about ethical programming and the moral responsibilities of creating such entities.
Main Characters and Their Confrontation with the Inhibitors
– Dan Sylveste: An archaeologist who stumbles upon the Inhibitors while researching the extinct Amarantin civilization. His quest for knowledge becomes a race against time as he realizes the existential threat these ancient machines pose.
– Ilia Volyova: A member of the starship Nostalgia for Infinity, she is initially more concerned with her captain's illness than cosmic threats. However, her pragmatic approach is tested when they encounter the Inhibitors.
-Ana Khouri: An assassin with her agenda, Khouri's complex relationship with AI takes a new turn when she becomes involved in the struggle against the Inhibitors.
The interactions among these characters are fraught with tension and moral ambiguity, especially when faced with the Inhibitors' ethical dilemmas. Each must grapple with their beliefs and ethics to decide how to confront this existential threat.
Critical Reception
The novel has been praised for its intricate plot and scientific rigor, particularly in handling the ethical and existential questions surrounding AI. Critics have noted Reynolds's haunting imagery and complex moral landscape.
Conclusion
'Revelation Space' serves as a compelling narrative that explores AI's ethical and existential implications, making it a crucial read for anyone interested in the future of artificial intelligence. It offers a nuanced, morally complex look at the potential risks of AI, serving as a cautionary tale for humanity's technological ambitions.