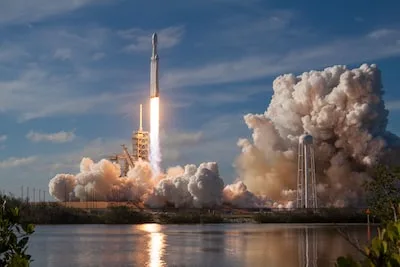 Introduction
Space exploration has always captured human imagination, and Artificial Intelligence (AI) is set to play a pivotal role in taking this endeavor to new heights. This article aims to explore how AI is contributing to advancements in space technology and missions.
---
Robotics: The Mechanical Astronauts
AI-powered robots are becoming essential components of space missions:
Rover Navigation: AI algorithms enable rovers to navigate challenging terrains on distant planets autonomously.
Sample Collection: AI can identify and collect samples based on predetermined criteria, enhancing the efficiency of missions.
---
Autonomous Systems: Beyond Human Reach
AI is crucial for autonomous systems in space:
Satellite Operations: AI can manage satellite functions, including adjustments to orbit and data collection.
Spacecraft Autonomy: AI algorithms can make real-time decisions during missions, reducing the need for human intervention.
---
Deep Space Missions: The Final Frontier
AI is expected to play a significant role in deep space missions:
Communication: AI can optimize long-distance communication protocols, ensuring data integrity.
Resource Management: AI can manage limited resources on spacecraft, such as energy and life support systems.
---
Ethical Considerations: The Responsibility of Exploration
As with other AI applications, ethical considerations are vital:
Data Privacy: The collection and use of data in space missions must adhere to ethical standards.
Global Collaboration: The use of AI in space exploration raises questions about international cooperation and governance.